Do you have a child who is looking for an extraordinary summer camp experience? Camp Mah-Kee-Nac still has openings for summer 2022!
Camp Mah-Kee-Nac is a traditional boys sleepaway camp in the Berkshires that offers 3-, 4- and 7-week sessions. The spirit of Mah-Kee-Nac lies in a strong commitment to community, where campers and staff feel supported, challenged, and encouraged to participate in an action-packed day of sports, outdoor adventure, waterfront, media, and the arts. Summer 2022 sessions start June 25, so don't wait!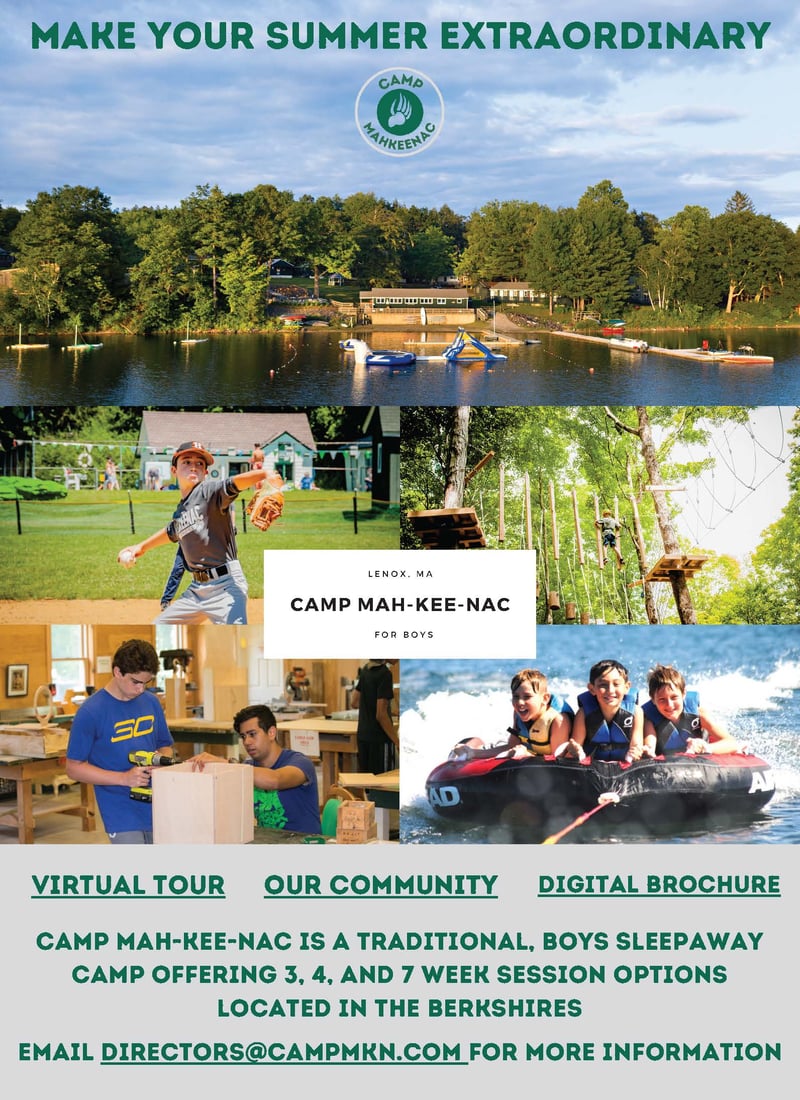 What Is PMC Unpaved?
PMC Unpaved is an off-road bike ride over the scenic backroads of the Berkshires in western Massachusetts to raise funds for Dana-Farber Cancer Institute. The 30- and 50-mile routes start and end at Camp Mah-Kee-Nac, where riders are invited to stay in cabins or in tents to enjoy a full weekend experience.
The inaugural PMC Unpaved in October 1, 2022, and rider and volunteer registration are now open. Learn more at unpaved.org.