PMC Unpaved
Volunteer
PMC Unpaved is a one-day gravel bike ride but a full weekend experience. Volunteers are needed September 22 through September 24, 2023.
PMC Unpaved volunteer registration is closed.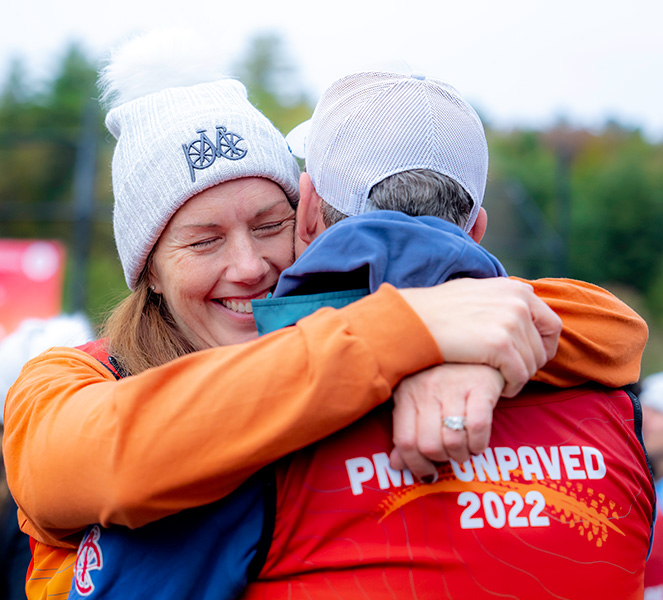 Unpaved PMC: Powered by Volunteers
Volunteer and support PMC Unpaved on September 23, 2023. By volunteering for PMC Unpaved, you transform your energy, compassion and encouragement into furthering cancer research at Dana-Farber Cancer Institute.
PMC Unpaved would not be possible without the dedicated volunteers who donate their time and energy.
What is PMC Unpaved?
PMC Unpaved is a spoke in the wheel of the Pan-Mass Challenge, a bike-a-thon that raises more money for charity than any other single athletic fundraising event in the country. This new gravel event – held for the first time in 2022 – is set in the scenic backroads of the Berkshires on gravel or mountain bikes.
PMC Unpaved enables those who love bikes but prefer to ride off-road to participate in the mission of raising funds for cancer research and treatment at Dana-Farber Cancer Institute.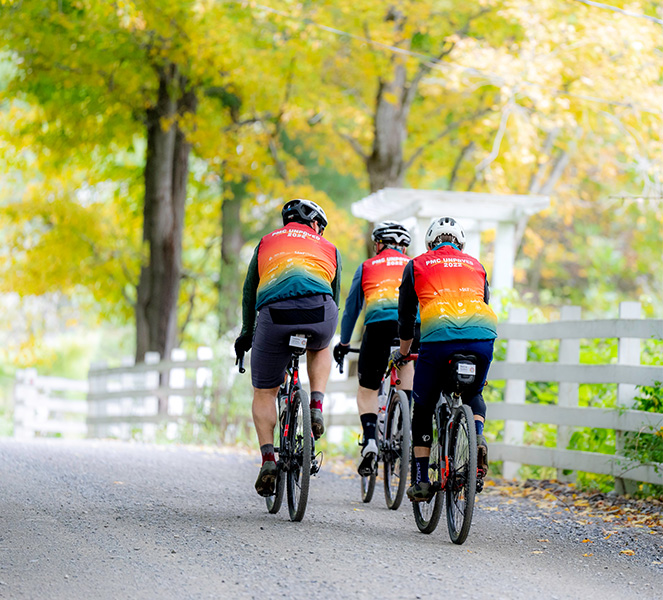 Explore PMC Unpaved FAQs
If you want to learn more about PMC Unpaved or have questions about volunteering, please check out the FAQs.
Explore FAQs