PMC Unpaved
Impact
PMC Unpaved will continue to advance the Pan-Mass Challenge mission of raising money for Dana-Farber Cancer Institute.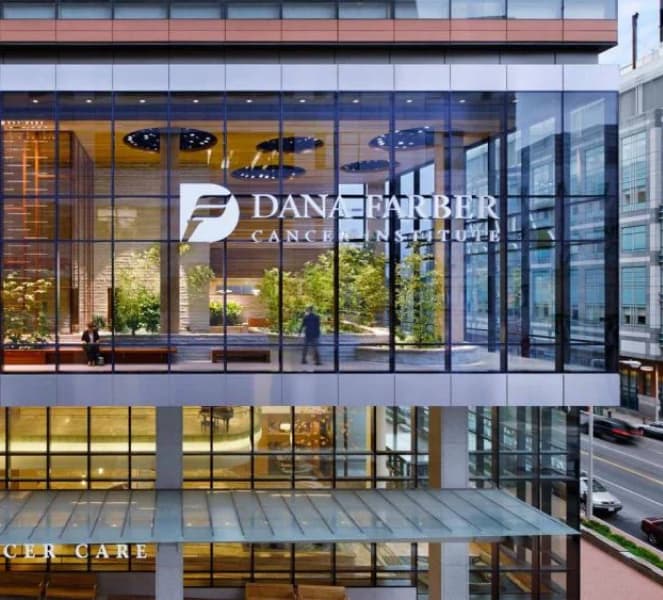 100% of Every Rider-Raised Dollar Goes to Dana-Farber Cancer Institute
A spoke in the wheel of the Pan-Mass Challenge – a Massachusetts-based bike-a-thon that raises more money for charity than any other single athletic fundraising event in the country – PMC Unpaved will raise funds for Dana-Farber Cancer Institute, a world leader in adult and pediatric cancer treatment and research.
The mission of Dana-Farber is to provide expert, compassionate care to children and adults with cancer while advancing the understanding, diagnosis, treatment, cure, and prevention of cancer and related diseases.
Where the Money Goes
In 2021, committed riders, donors, sponsors, and volunteers joined together to raise and contribute a record $64 million to Dana-Farber Cancer Institute. The PMC, PMC Winter Cycle, and PMC Kids Rides contributed to the 2021 gift. In 2022, PMC Unpaved will also contribute to the annual gift to Dana-Farber.
This is how Dana-Farber allocated these 2021 funds to bring us closer by the mile.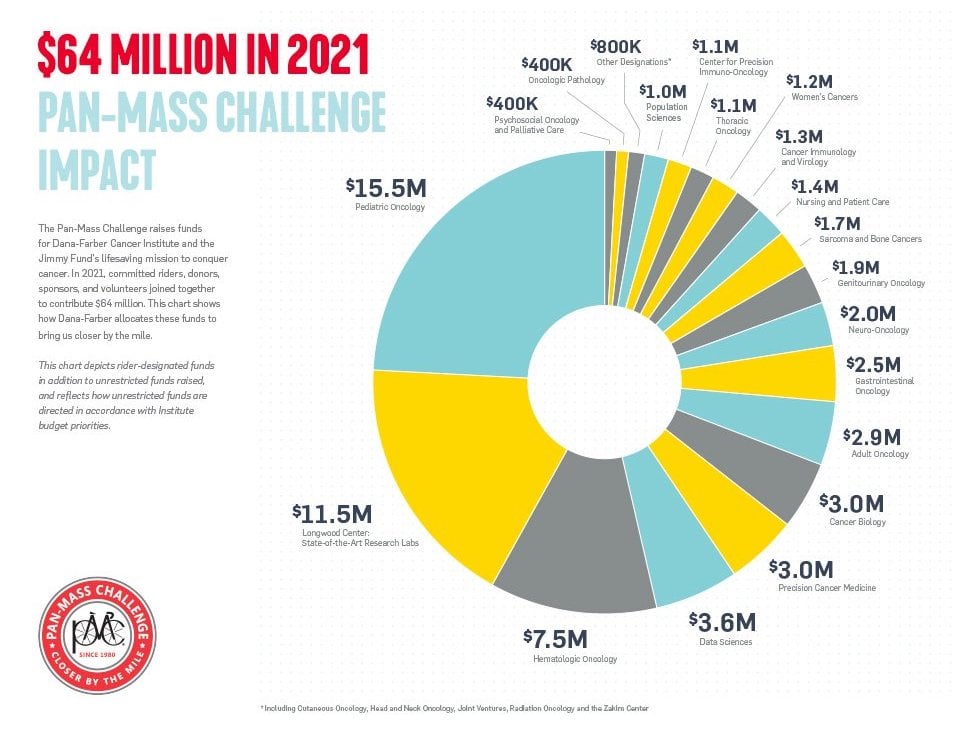 PMC Impact
Learn about the impact PMC fundraising has at Dana-Farber Cancer Institute directly from Dana-Farber doctors, staff, and patients.
100%
every rider-raised dollar goes directly to cancer research and treatment at Dana-Farber and the Jimmy Fund
$831
million
raised by the PMC for Dana-Farber since 1980
#1
the first PMC Unpaved is being held in 2022