PMC Unpaved
Summit Fundraisers
PMC Unpaved Summit Fundraisers are PMC Unpaved's top fundraisers. They exceed their fundraising commitment to reach the annually determined Summit level.
$3,000
The 2022 PMC Unpaved Summit Fundraiser Level
2022 Summit Fundraiser Gift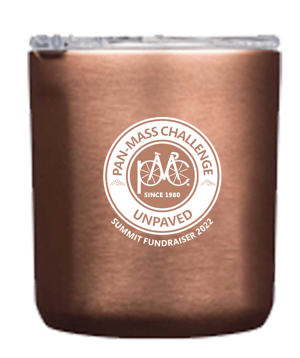 The 2022 PMC Unpaved Summit Fundraiser gift is a Corkcicle Buzz Cup designed just for Summit Fundraisers.
Corkcicle's Buzz Cup is made to keep your morning coffee hot, your evening cocktail chilled, and all your sips in between at the perfect temperature, Crafted in Corkcicle's signature triple-insulated stainless steel, this 12 oz vessel keeps drinks hot for 3 hours/cold for 9, and features easy-grip flat sides, a shatter-proof clear lid, and non-slip bottom.
Fundraising Commitment
PMC Unpaved riders' commitment to fundraising is at the heart of PMC culture. When riders register, they commit to a fundraising minimum, 100 percent of which goes to cancer research and treatment at Dana-Farber Cancer Institute.
The fundraising commitment for both routes – 30 and 50 miles – is $1,500.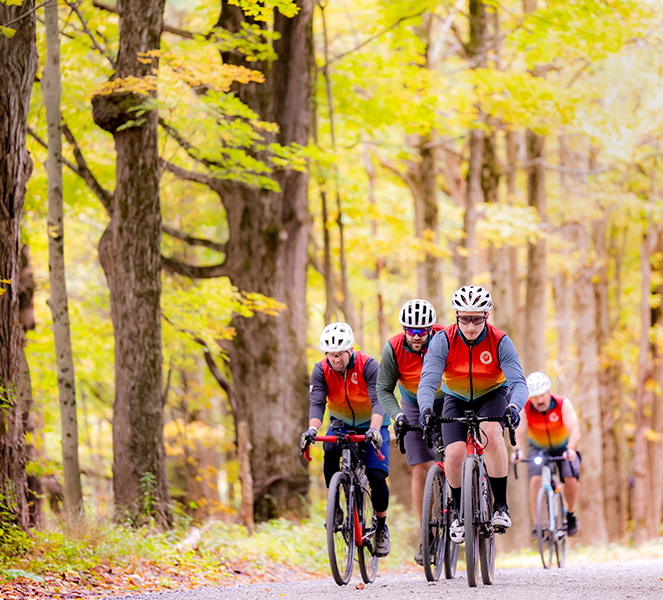 PMC Unpaved Resources
100 percent of every rider-raised dollar goes to Dana-Farber Cancer Institute
Use PMC Unpaved Resources, Fundraising Tools & Tips, and more advice to reach your fundraising goals!