Shop G-Form, the Official Protection Partner of PMC Unpaved, at 30% off! Use code PMC2022 at g-form.com to receive this discount.
Shop now to have your new protection gear before PMC Unpaved on October 1! This offer is available to PMC Unpaved riders now through December 31, 2022.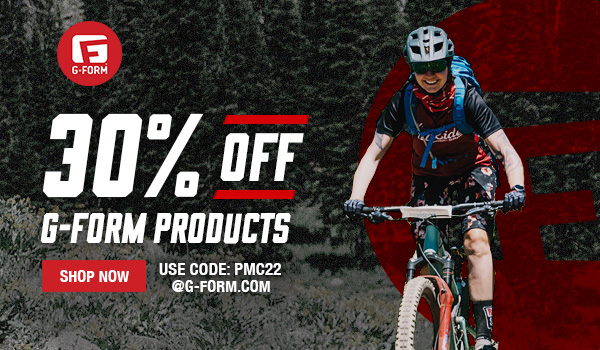 Look for G-Form, a technology-driven protective solutions provider, on site at PMC Unpaved on October 1 at Camp Mah-Kee-Nac!
G-Form has been an innovator in mountain bike protection with proprietary protective technology since 2010, providing knee guards, elbow guards, gloves, and protective compression wear for youth and adults. The brand is known for its SmartFlex™ Technology made with non-Newtonian material, making it soft and flexible until pressure is applied, at which point it hardens and protects. SmartFlex provides uninhibited freedom of motion and delivers the ultimate fit for athletes ensuring that the padding remains moisture-free and lightweight, regardless of the conditions.