This year's riders are the inaugural PMC Unpaved riders – and they're going to look good while riding through the Berkshires in this new event on October 1! We're excited to share the official PMC Unpaved rider vest design with you.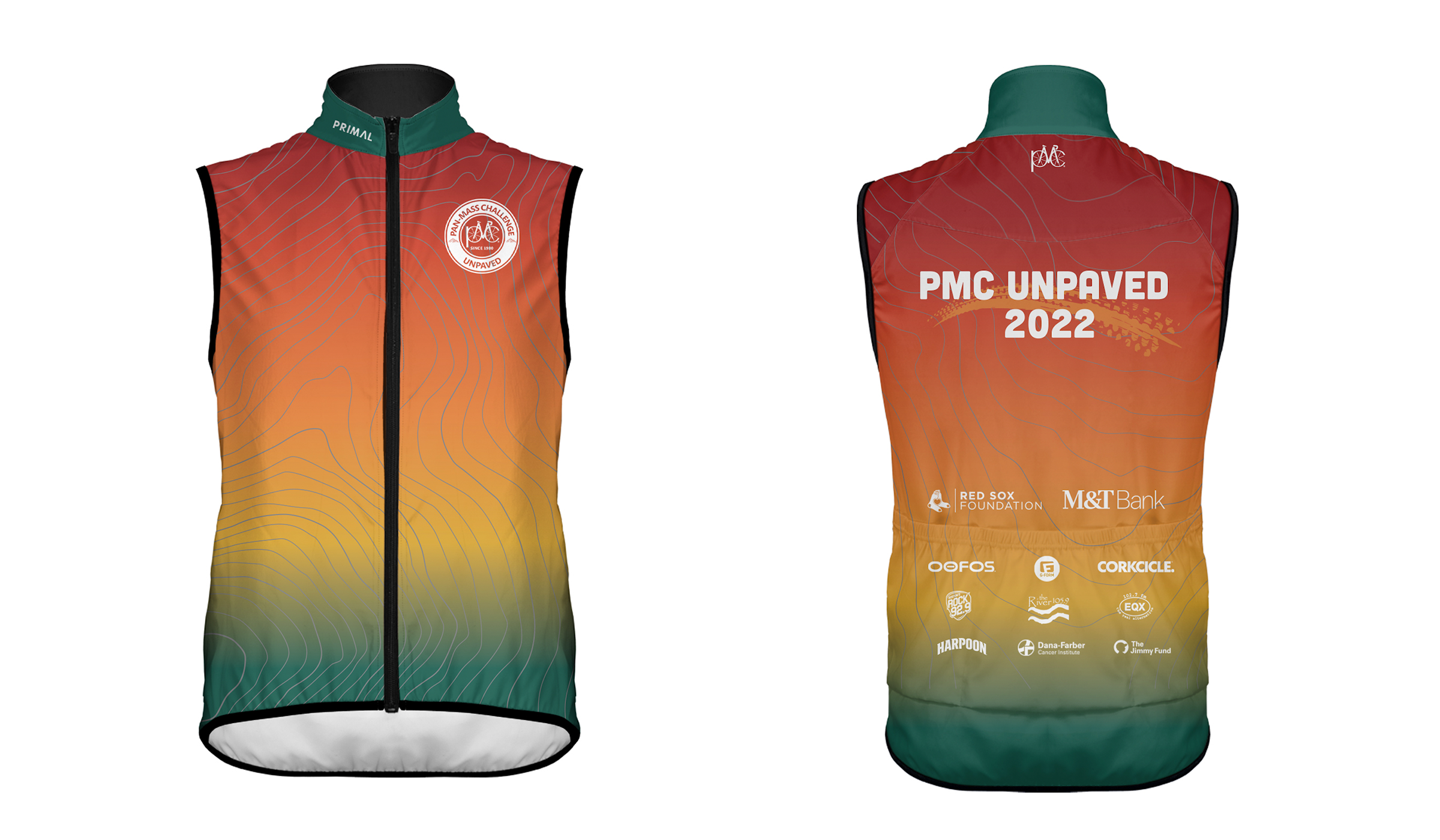 Each rider will receive their vest when they check in at Camp Mah-Kee-Nac. You can check in from 2 to 7 PM on Friday, September 30, or from 7 to 8:45 AM on Saturday, October 1; the ride then starts at 9 AM!
The official PMC Unpaved vests are produced by Primal.
Not yet registered to ride? Registration is still open! Register to ride 50 or 30 miles in the inaugural PMC Unpaved on October 1!