The inaugural PMC Unpaved had hundreds of riders and volunteers participate – and each of them has their own story. Here are a few of the inspiring stories that came out of PMC Unpaved.
For Young Couple, First Ever PMC Unpaved Is a sign of hope (WBZ)
Benson Chen, originally from China, fell in love with an American English teacher in his city years ago, his now-wife, Kelly. Kelly was diagnosed with a rare blood disease, Aplastic Anemia, five years ago at age 18 and luckily received a bone marrow from her sister. While it looked as though she was healing, problems arose following their April 2021 wedding. Benson immediately applied for his American visa and the two traveled back to Boston to get Kelly to best care possible, his first time in America.
Kelly is now a patient at Dana-Farber going through active treatment, and Benson has gotten involved in the PMC as a way to support his wife and give back to Dana-Farber.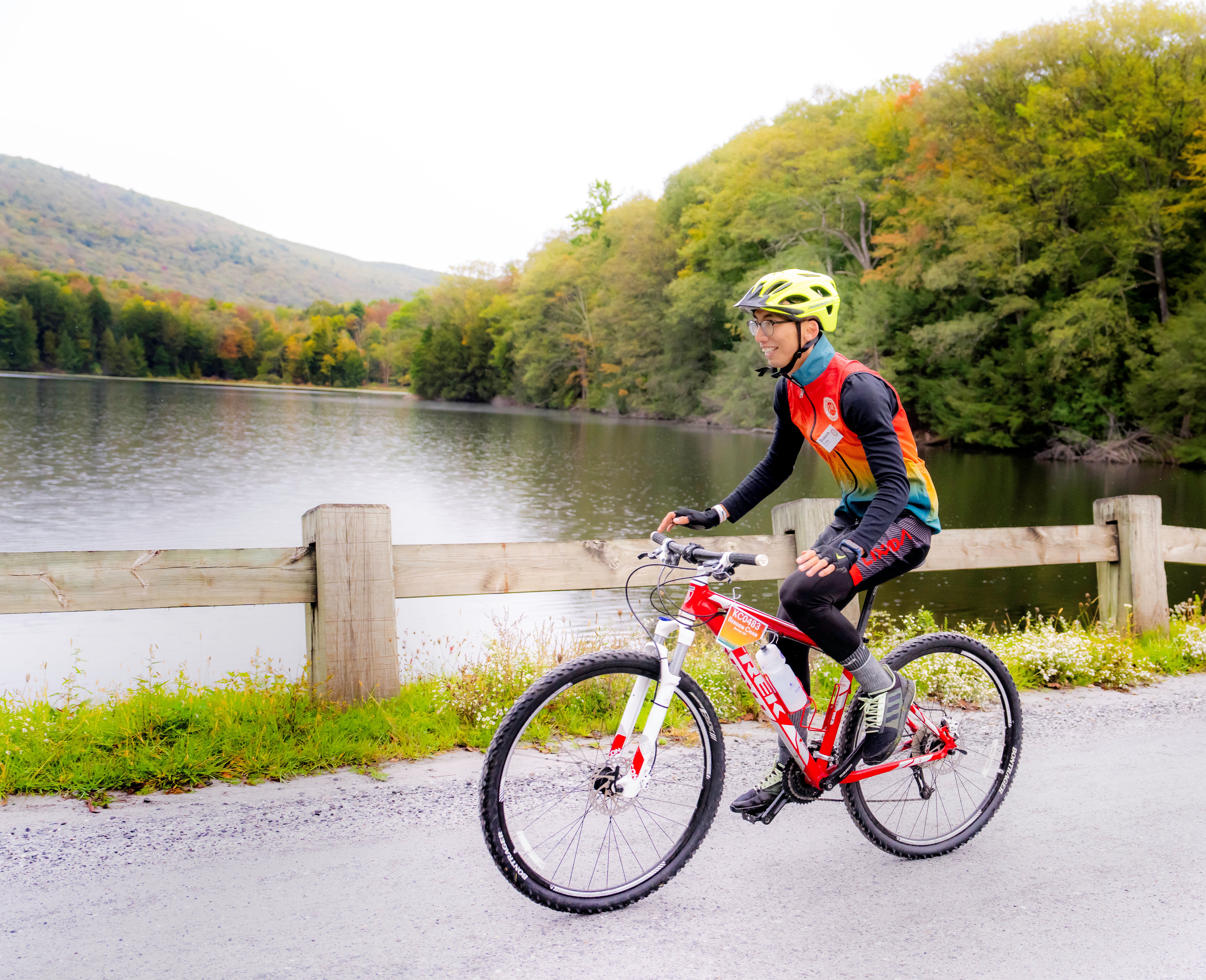 Benson rode the inaugural PMC Unpaved on October 1 and Kelly volunteered at a PMC Unpaved water stop.
Watch the video from WBZ here.
Cyclists take to unpaved Berkshire roads to raise money for cancer research in Pan-Mass Challenge Unpaved bike-a-thon (The BerkShire Eagle)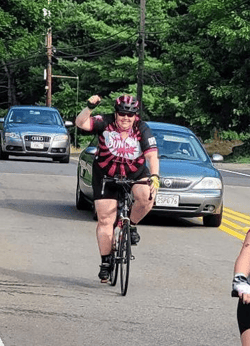 Jennifer Doboszynski is still navigating her new life as a cancer survivor.
The Pittsfield native says she believes she wouldn't be here today if it wasn't for a breast cancer treatment developed by the Dana-Farber Cancer Institute.
"I will do anything for them," she said.
So this weekend she's back at home in the Berkshires helping raise money for the institute so it can keep up its research and treatment.
She's volunteering for Saturday's inaugural PMC Unpaved, an off-road bike-a-thon riding gravel or mountain bikes on Berkshires' back roads.
Read the full story from The Berkshire Eagle here.
The asphalt exodus: Bicyclists and runners turn to gravel trails as a safer way to ride and run (The Boston Globe)
From The Boston Globe: The "gravel bike," a cross between the road and mountain bike, is the fastest-growing segment of the bicycling industry, for good reason. The bikes are remarkably versatile, with a more comfortable geometry and beefier tires that can handle all but the most challenging terrain, yet are equally at home on connecting roadways.
Read the full story from The Boston Globe here.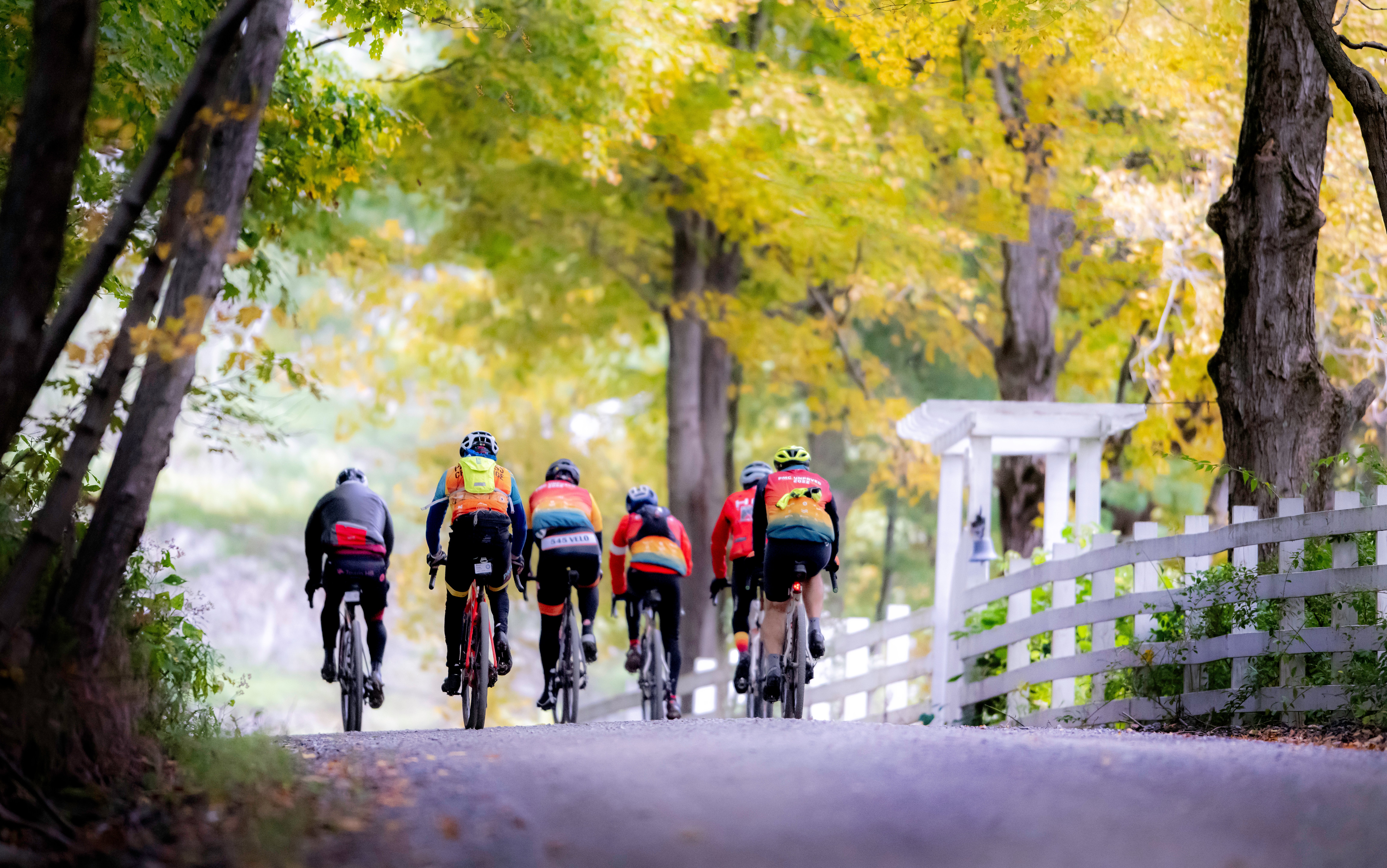 Suffield cyclist takes off-road challenge (Journal Inquirer)
As soon as local cyclist Tony Dultz heard about the inaugural Pan-Mass Challenge Unpaved ride to raise money for cancer research and treatment, he knew it was something he needed to do.
"Cancer has affected my life, my family, my friends, for years, said Dultz.
"When I saw this 'Unpaved,' now that I'm turning my focus even more toward mountain biking, I thought, that sounds like a great time," Dultz said.
It will actually be a lot more.
At 49, Dultz has seen four family members die from cancer, beginning with his father, when Dultz was in his late teens, then his stepfather 10 years later, then a great aunt, and most recently his brother-in-law.
"It means a lot to me. It's more than just riding my bike up there. It's supporting families with cancer, people that are battling cancer, people in remission," Dultz said.
Read the full story from the Journal Inquirer here.